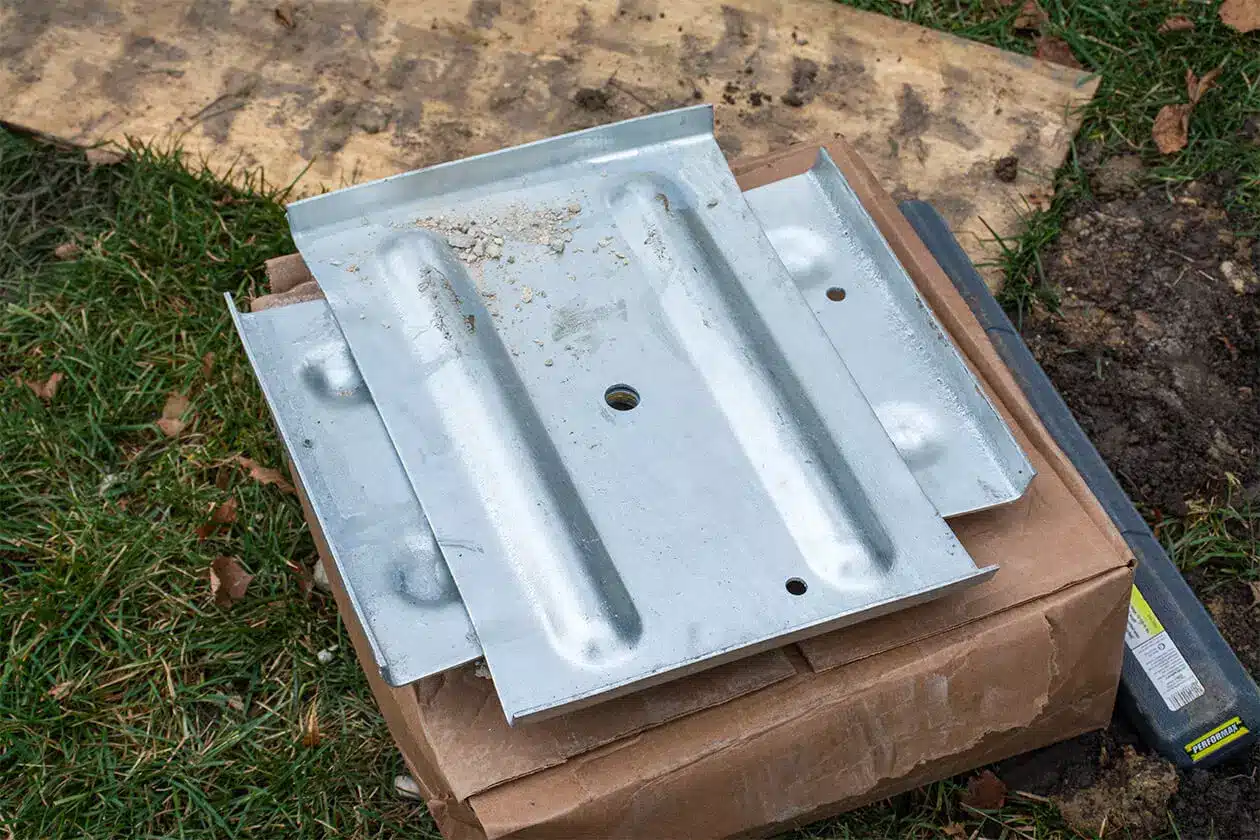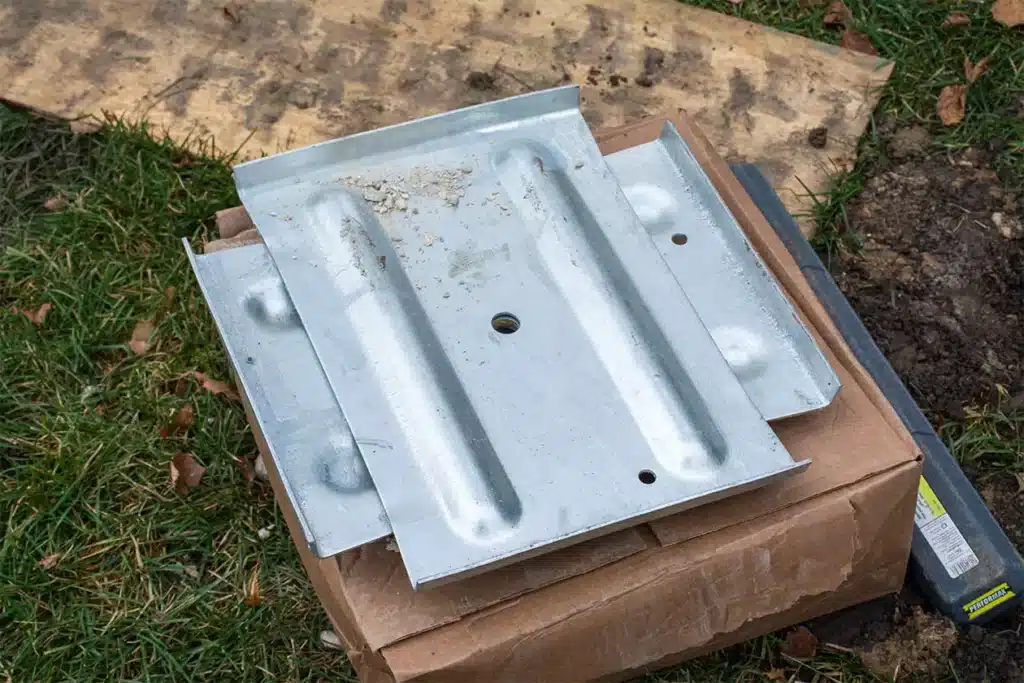 A really hefty serving dish? A big metal domino? What is that?!
It's a Wall Anchor Plate!
This heavy-duty steel will effectively stabilize concrete block and poured concrete walls if they show signs of tipping or falling in.
Foundation walls support the weight of your home, but also resist horizontal pressure from the soil outside. When the home's foundation was finished, the hole dug around it was then backfilled with loose soil that is much less dense than undisturbed soil. Over time, settlement and rainwater flows into that area more easily, which exerts inward pressure on your foundation – putting it to the test! During winter months, freezing temperatures create added pressure from expanding water and clay soil. This pressure can cause walls to crack, bow, or lean in.
To permanently stabilize your foundation walls, our team will install Wall Anchor Plates which are a part of our Wall Anchor System. These anchors are embedded into stable soil away from your foundation wall and then connected to a steel wall plate with galvanized steel rods. After being tightened, the anchors will hold the wall securely in place.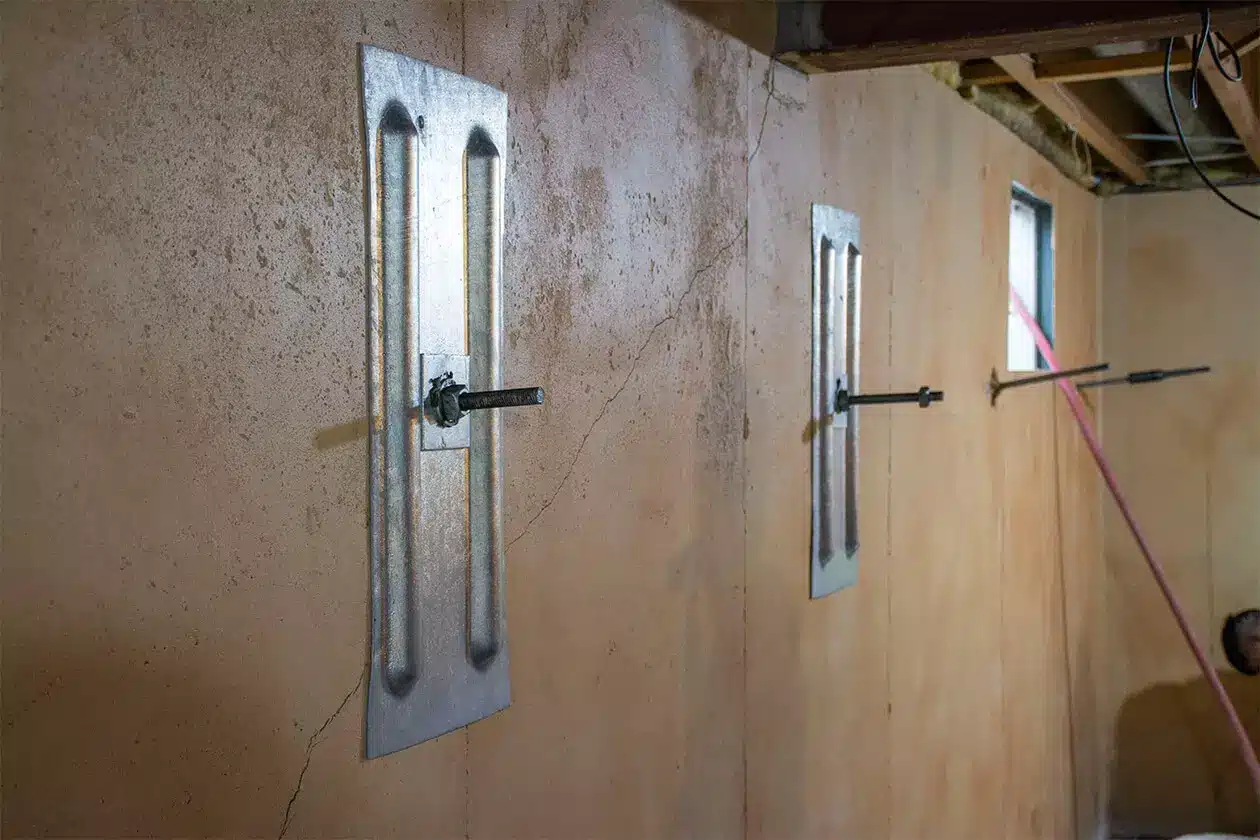 They might look intimidating by it's tough looks, but these low-profile wall anchors cause minimal disturbance to your home, lawn, and landscaping. Our team can install Wall Anchors year-round and often within a single day!
Think Wall Anchors are something you might need in your home? Want to ask a certified consultant more questions? Give us a call, our Tribe is waiting to help make your home a better (and more stable) place!
Learn more about Wall Anchors and other foundation repair methods here: https://www.permaseal.net/services/structural-foundation-repair/bowed-wall