Concrete Leveling and Lifting Services
Our team at Perma-Seal offers professional residential and commercial concrete leveling and lifting services in the Chicago and NW Indiana areas.
Why You Need It.
Concrete is often poured over recently backfilled soil around a home after construction. This loose soil settles over time, creating a void under the concrete. Another common occurrence is erosion of soil under the slab. As water runs down through the cracks and joints in the concrete, it washes the soil out. These voids cause your concrete to shift and settle, creating cracked, uneven surfaces and dangerous tripping hazards.
Quickly and Effectively Lift and Level Your Sunken, Broken Concrete
Perma-Seal offers a simple, quick and highly effective way to repair your sunken, cracked driveway, patio, pool deck, or sidewalk. It's called PolyLevel® polyurethane foam, and is a custom formulation developed by Supportworks for a network of concrete contractors across North America. PolyLevel is a lightweight, strong, high-density polyurethane foam that is pumped beneath concrete slabs through tiny ports about the size of a penny. Initially, PolyLevel flows like water, filling even the smallest cracks and crevices in the soil. It quickly expands and hardens, lifting the concrete slabs above it and compressing the soil around it at the same time. PolyLevel is waterproof, so it will never wash out, and it won't degrade over time due to temperature extremes. It's environmentally friendly, too, with no environmentally harmful chemical leaching. Best of all, PolyLevel cures quickly, allowing your concrete to be used normally the same day. Neither mudjacking nor concrete replacement is that effective.
Why Fix Your Concrete Now?
Concrete problems only get worse with time.
Because they typically develop and worsen slowly, issues with your concrete are easy to ignore. But you should know that because they only get worse with time, they'll never be less expensive to fix than they are today
Peace of Mind. Quality of Life. Property Value.
Imagine your home when it was new. Picture everything working exactly the way it was designed. The original owner — maybe it was even you — didn't have to worry that their largest investment was losing value due to concrete issues. They didn't lose sleep at night wondering if a floor might buckle or a wall might cave in. These are all good reasons why it makes sense to fix your concrete problems now, rather than waiting.
And, as we said earlier, you're going to have to address your concrete problems one way or another eventually. So, wouldn't you rather fix them now, when it's so much less expensive?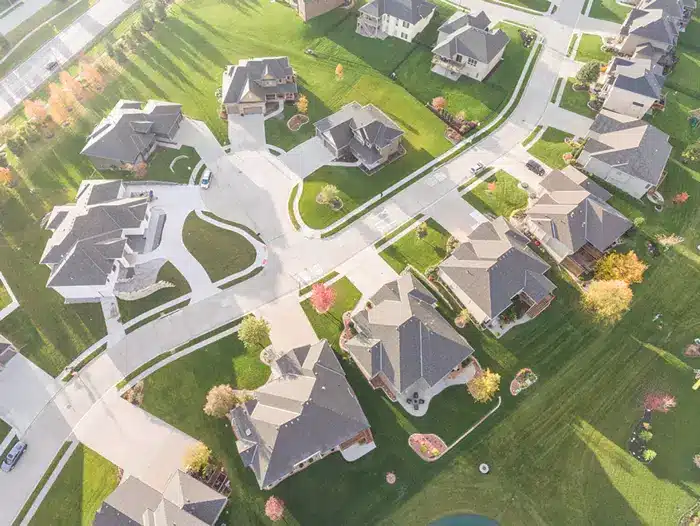 Concrete Replacement Doesn't Address the Real Problem
Maybe you're putting off addressing your concrete problems because you think the only answer is disruptive, noisy, messy concrete replacement. You picture old concrete being jackhammered out and hauled away. New concrete being poured and left to cure for up to a week or more. And, when it's all said and done, the soil issues that caused your concrete to fail in the first place are still there lurking beneath the slabs. There is a better way –– to lift, level and stabilize concrete permanently and have it ready for use within just 48 hours.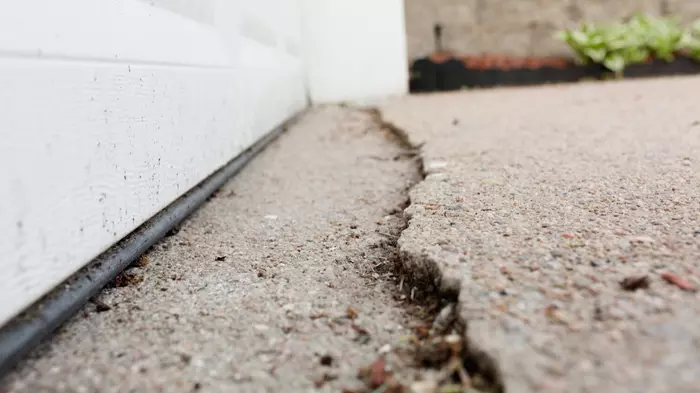 Why DIY Fixes Won't Cut It
With a big-box DIY store around just about every corner, it's tempting to try a quick fix for your cracked or sunken pavement. You could seal the cracks with cheap polyurethane caulk. (Of course, it will likely peel and crack over time.) You might even try some sort of driveway resurfacing kit to hide the flaws in your concrete, but that won't address the soil underneath your slabs that's causing the problem to begin with. Plus, let's face it, a DIY surface never looks as good as one that's professionally installed. The truth is, if you really want professional results, you need to hire a professional team with the experience, equipment and guarantee to do the job right.
Contact Us For Residential & Commercial Concrete Leveling Services in Chicago
If you have any type of sinking or slanting concrete problems, don't hesitate to contact us to schedule a free evaluation with one of our consultants.
Sidewalk sunk
Delia Molina
Concrete Repair
Best Western Hotel Oswego
Concrete Lifting
Jane Hargus