However you utilize your basement or crawl space, leaky wall cracks will only get worse over time which leads to more costly repairs, in addition to damaged furniture, appliances or flooring, and ruined family heirlooms. While it's true that most cracks don't pose serious problems for the structural integrity of a home, you should keep an eye out for other signs that could indicate you have an underlying structural foundation issue as that will require a different type of repair.
The excess moisture and humidity caused by leaky wall cracks will provide mold an ideal environment for mold growth and that unhealthy air will eventually make its way to your main living areas. Prevent this problem from happening by contacting Perma-Seal at the first sign of a problem. One of our certified foundation consultants will assess the situation and provide solutions for a permanent repair. He will also address any other issues in your home that may be keeping you from having a dry basement!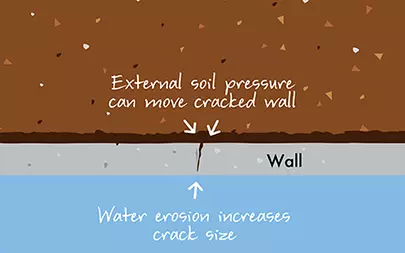 Interior Crack Repair
Depending on the size of the crack in your wall, an epoxy or polyurethane resin can be injected from the interior of the home, penetrating all the way through the entire wall and permanently sealing the entire crack. Not only will it stop water from continuing to enter your basement, but it will also help to bind the concrete wall back together and prevent further erosion of the crack.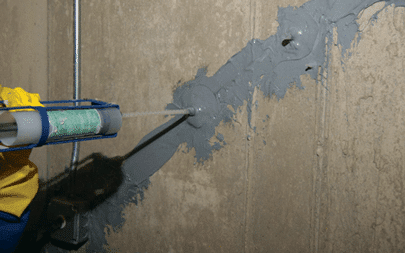 If your basement is finished or you prefer to have the repair completed from the outside of your home, we will excavate the area surrounding the crack and seal it with a multi-layer, waterproof membrane that will permanently stop the water penetration.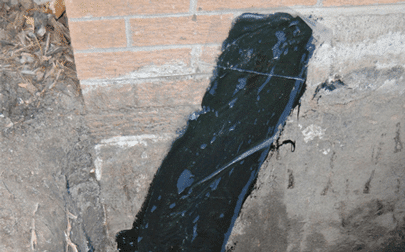 This system was designed to provide you with a permanent and effective solution to all types of wall crack problems, without the need to inject the cracks with epoxy or polyurethane. Instead, cracks are sealed with a flexible sealant on the surface of the crack from the top to bottom. If the crack were to ever leak again, any excess water infiltration will be directed straight into your drain tile system.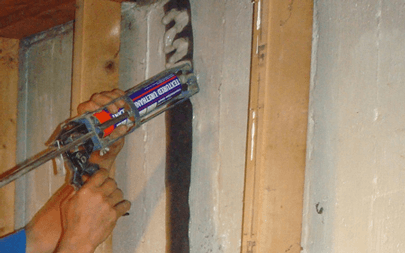 Sadly, some homeowners believe that they don't need to fix a crack since their basement is not finished and they don't spend much time down there. Unfortunately, choosing to neglect the problem will most likely lead to bigger, more costly issues.
Contact Us
If you'd like to schedule a consultation with a member of our team to discuss a crack repair solution for your basement, please contact us today.
Basement Waterproofing
Jacob was helpful and professional. We were able to book the work right away. Can't wait for a dry basement!
Ed L
Waterproofing
I prefer to talk to these waterproofing guys rather than anyone else, super knowldegable.
Sean D.
Basement Waterproofing
I was happy with the service and I have been a customer for 20 years. They stand by their work. They did not leave a mess and did their work
…
I was happy with the service and I have been a customer for 20 years. They stand by their work. They did not leave a mess and did their work neatly and courteously.
Robert B.