Besides thinking it's a big hole next to your home's foundation with some metal… It's actually a brand new emergency exit window well and window! These Egress Window kits can increase basement safety and bring in natural lighting to what was a dark area.
The primary purpose of a basement egress window well is to properly prevent flooding around the windows when it rains. Most times, a window well drain is installed to properly discharge the water through your sump pump. This is the ultimate protection to keeping your well dry. A dry well means dependable safety from children, creatures or debris from falling in.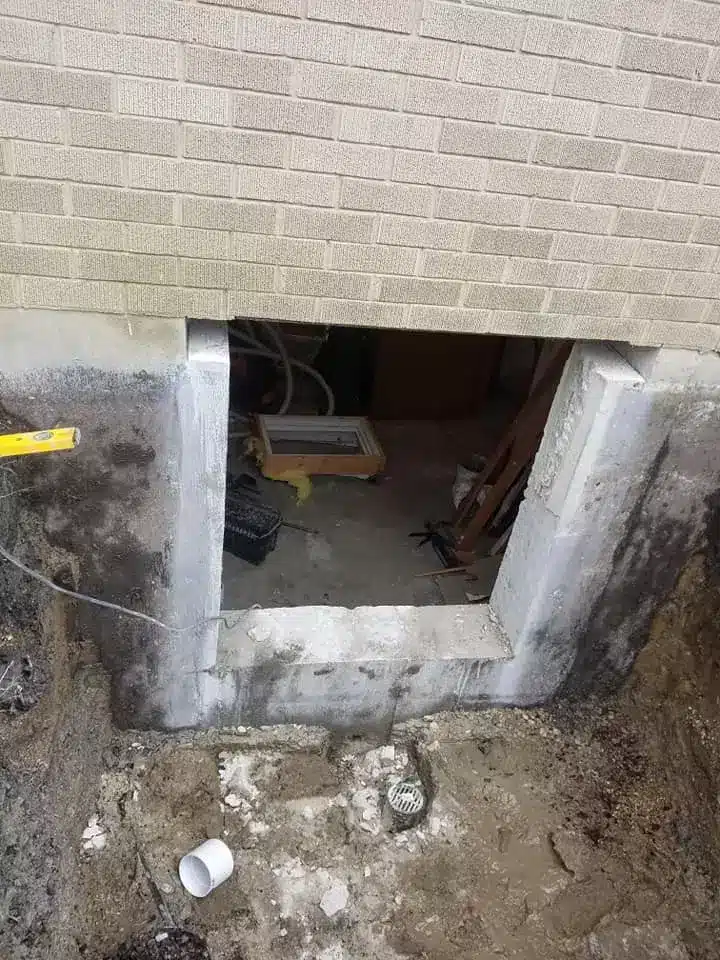 In just one day, our crews can covert that dark area in your basement, into a bright and usable part of your home, and compliant with today's building codes. Imagine having a living room-sized window… but in your basement!
Egress Window wells can be installed by cutting out the existing basement window or they can be a brand new installation along a wall where no window is present. A new well also means a brand new, energy efficient window… because we all have old, drafty basement windows that need replacement!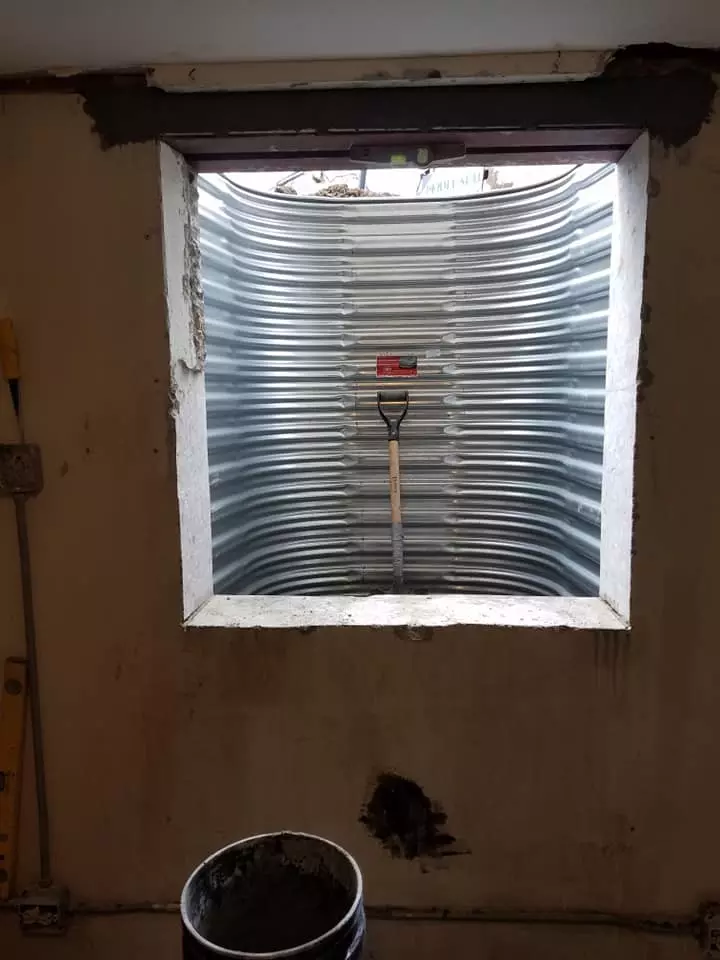 Finally, a large window well can come with a step ladder for a proper emergency exit option. Many homeowners who take care of their water problems also intend to finish their basement after the work is completed. Installing an egress window well offers priceless peace of mind knowing there is a safety exit when creating a bedroom or living area. We call it pre-finishing your basement before you finish!