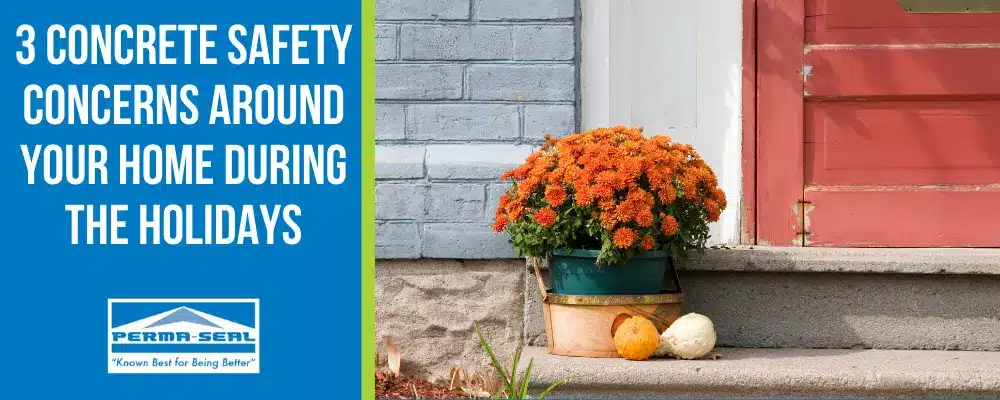 The holidays are the perfect time to gather friends and family at your home. But, if the concrete around your house is in disrepair, it can cause serious safety issues for your guests.
First, sidewalks can become a particular concern if the concrete is needing repair. Uneven sidewalks can be a trip hazard, and sloping or sunken concrete sidewalks can pose risks to those using them. In many municipalities, the homeowner is responsible for the repair of the sidewalks in front of the house.
Additionally, if your home has a front porch or stoop, this brings another safety risk as friends or family head to your front door. Sinking stoops or porches can pose a safety issue, as uneven walkways can be dangerous.
Finally, concrete driveways can become problematic. When the soil under a driveway can no longer support it, concrete slab sinking and cracking can occur. Just like with sidewalks and stoops, this creates an uneven surface and a host of problems for those trying to use the driveway.
Uneven or sinking concrete can cause safety concerns all around a home, especially as guests come to visit. Lifting, leveling and sealing concrete can give you peace of mind.
Ready to schedule a free, no obligation estimate by one of your certified consultants? Contact us here!