Basement Egress Windows
Windows in a basement are a necessity. Not only do they provide a source of natural light, but they can help with ventilation and can be an emergency egress (escape) point. But most basement windows are the original ones installed by the builder of the home, which means they are usually cheap, single pane glass that are now drafty, rusty and difficult to open and close.
We can help you plan installation of egress windows as part of a basement pre-finishing design. Perma-Seal can offer you a variety of energy efficient egress windows that can seal, renew and brighten the lower living space of your home.
Egress Windows
Imagine having a living-room-sized picture window in your basement, it would certainly help transform your dark, dingy basement into a comfortable and bright living space. Perma-Seal can install almost any size, code-compliant, egress-friendly window well and protect it with a new drainage system.
Not only do these large windows add a lot of natural light to this area of your home during the day, but they also work as an extra safety feature. In fact, most municipal codes state that if you have a living area in your basement, you need to have an escape or "egress" window installed. These windows can be opened up and have built-in stair steps that make it easy for you or another family member to get to ground level in case of an emergency, like a fire on the first floor.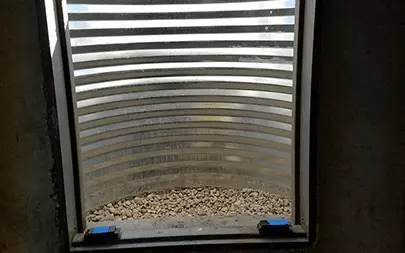 Contact Us
If you'd like to schedule a consultation with a member of our team to discuss adding new basement egress windows, please contact us today.
Annual maintenance and replacement of broken sump pump cover.
This was a follow up device call to correct an earlier oversight. We also added replacement of the cover.Doug's call to advise timing of his visit was as promised. He
…
was not aware of the replacement cover need but went the extra mile to get it done. He also put everything back in place and insured there were no leaks. Outstanding detail to everything – we'll be requesting him to return whenever we need service.
Read more "Annual maintenance and replacement of broken sump pump cover."
Justin Patanella
Preventive Maintenance
Three year warranty check done by Tony on my basement waterproofing system. He was excellent!
Bernadette S.
Structural foundation repair
From the sales consultant, Christopher Brayton, to the work crew, Fidel, Sergio and Isai, our Perma-Seal experience is favorable. We appreciated their courtesy, professionalism, knowledge, expertise and diligence. They made
…
us feel comfortable with this daunting project. They are fine representatives of the Perma-Seal experience.
Jacqueline Assise