Perma-Seal News and Information
This is where we will post industry news as well as helpful hints for the home and business owner in Chicagoland.
1 minute reading time
(198 words)
Ugly Sump Pump Winner Announced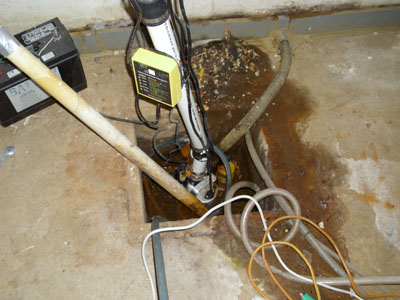 A while back, we held an Ugly Sump Pump Contest. We announced our winner last week! Terry Bell from Ottawa, IL is excited about his new sump pump. We will be scheduling an installation with him in the following weeks.
Your sump pump is key to keeping your basement dry. After every storm, we receive hundreds of calls from distressed homeowners who have suffered thousands of dollars in damages because their sump system failed. There are four things that cause sump pump failures:
Mechanical pump failure
Power loss due to an electrical outage
Pump has become clogged with debris in the sump pit
Discharge line ruptures or freezes
While an ugly sump pump probably is not a cause of failure, we think that our customers should have better looking pumps. Contestants in the Chicago Metro area were encouraged to call Perma-Seal, and arrange to have a technician come out to take pictures of their ugly sump pump. Each homeowner was entered into the contest to win the package, valued at more than $2,500. The winning entry will receive:
A new sealed sump basin
A half (1/2) horsepower pump
A battery backup pump
A new discharge line if needed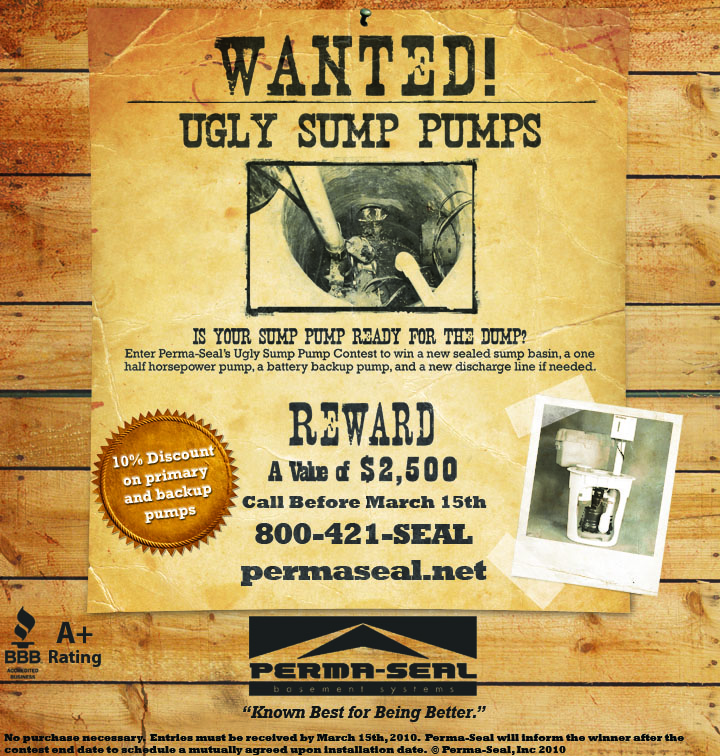 Related Posts
By accepting you will be accessing a service provided by a third-party external to https://www.permaseal.net/