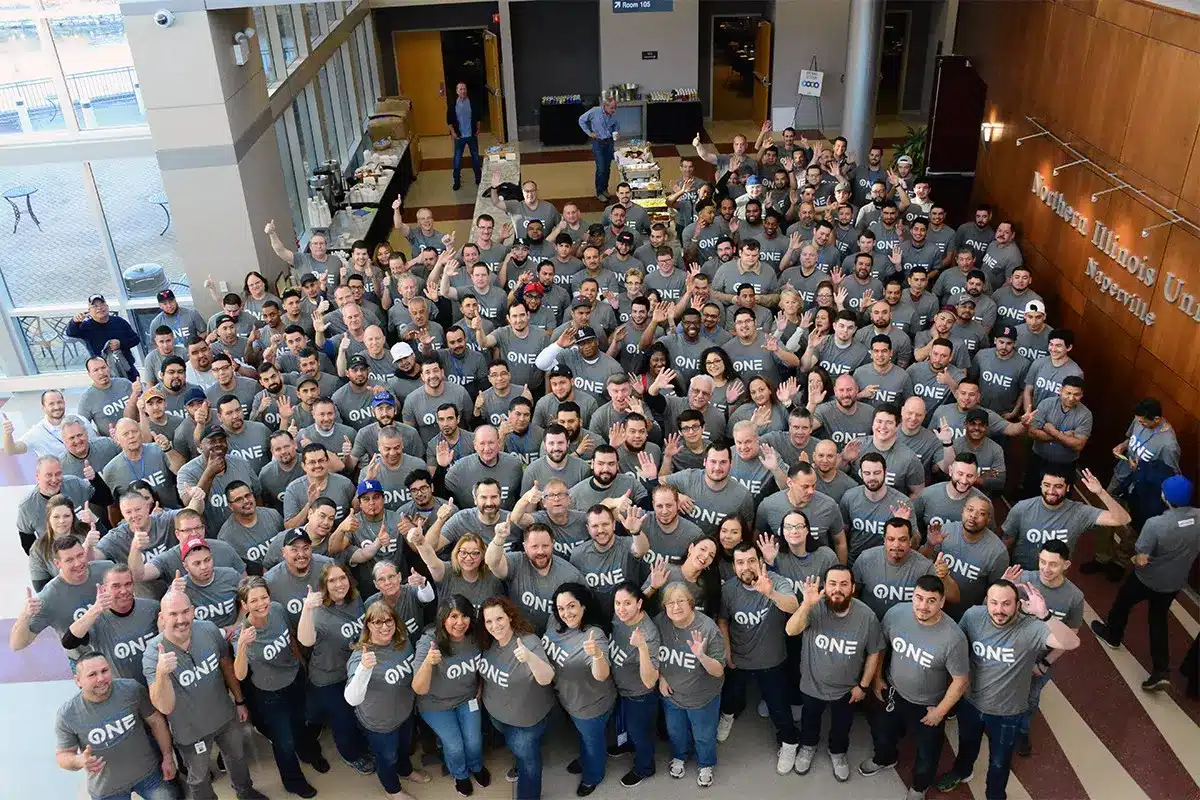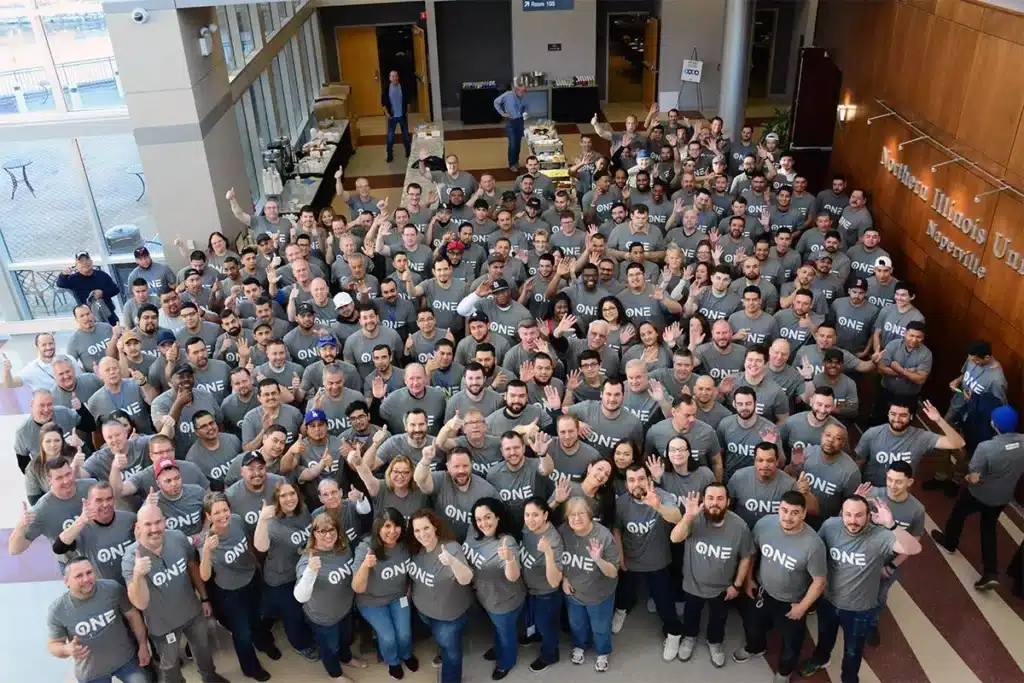 This past weekend, Perma-Seal Tribal Members came together for our annual All Tribe meeting at Northern Illinois University Naperville Campus. Our All-Tribe meeting is an opportunity for the over 200 Perma-Seal employees to come together and celebrate the successes of the past year while looking ahead to the next 12 months and beyond.
Over the course of the day, we recognized and celebrated Tribal Members who exemplify our Core Values, like Howard Hughes who drove from New Lenox to Winnetka late in the evening to make an urgent basement plumbing repair for a customer in need, because we work hard… seriously! Living our core values for our Tribe, our Customers, our Partners and the Communities we serve is one of the cornerstones of the growth and success of our Tribe from 1979 to today.
Perma-Seal's Core Values
We work hard…Seriously!
We do what we say we will do
We strive to be better
We are compassionate
We inspire creativity, optimism, and fun!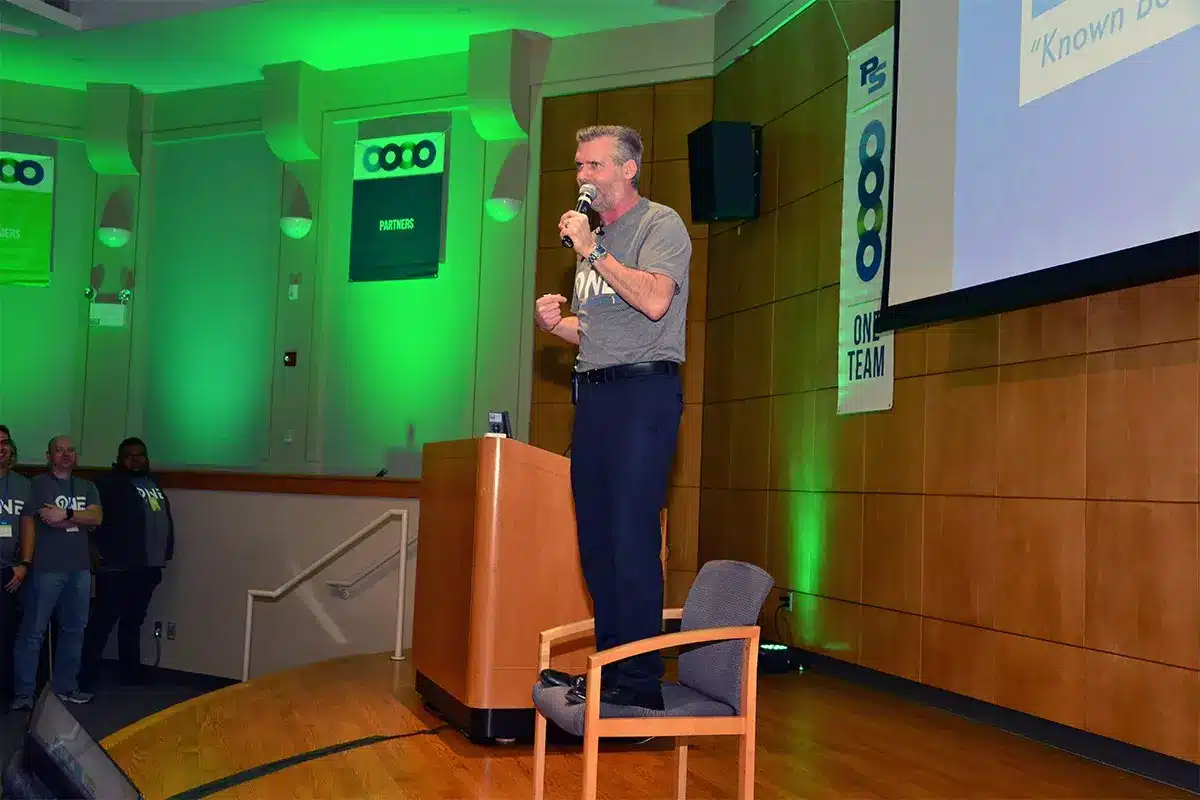 The day featured motivational presentations by Perma-Seal's leadership team including Roy Spencer, President and Visionary; Leader of Culture & People Development, Laura Ann Spencer; Director of Operations, Jim Barry; Director of Sales, Jim Burlison; and newly appointed Chief Operations Officer, Joel Spencer.
Guest speaker Eddie Slowikowski, a Gold Medal winner for the USA Track & Field Team and a 3-time NCAA All-American for Loyola University, inspired and energized our Tribe as he shared his 4-minute formula to becoming our best selves.
Every All-Tribe event includes a focus on community enrichment. Through smaller break-out sessions, groups were provided an opportunity to lend a helping hand to four nonprofit partners by preparing various care bags and making knotted fleece blankets. Representatives for each local organization educated on how Perma-Seal's donations and efforts will help them continue to serve on a daily basis.
Laura Ann Spencer highlighted the future optimism of Perma-Seal when she said:
As we embark on 2020 and beyond, we will continue to create the right culture so we attract the right people with the right mindset while providing the right career opportunities and investing in the right training. All the while, measuring the right data and celebrating the right results! Our driving purpose – to make the world a better place for our Tribal Members, Customers, Partners and Communities we serve – will lead the way.
We are excited and energized for what 2020 and beyond holds for Perma-Seal as we continue to strive to be better for all we serve.