What is that?!
It's our WaterGuard® Basement Drainage System!
This product is part of an interior basement waterproofing system, designed to permanently eliminate basement water issues.
When homeowners experience a wet basement or repeated seepage of water, especially during rain storms, they might look to a conventional French Drain that is installed outside of the home's foundation. However, French drains are susceptible to clogging from mud, silt, and other debris since they are installed outside of the home. Instead, we recommend our WaterGuard drainage system, which is installed inside of the home along the perimeter of the basement. This location allows the system to effectively capture any wall or floor seepage before it reaches your basement floor. Not only is this method faster than an exterior drain system, but it also can be less expensive!
How it works:
With its discreet design, WaterGuard channels are connected and embedded under a layer of concrete that surrounds your basement's perimeter or affected wall. Only the top of the wall flange (lip) is visible.
Water enters the system through channel holes. This allows groundwater to enter the drain channel.
The entire WaterGuard system must be connected to your sump pump pit. As water is collected in the WaterGuard drain, it will work it's way down to the sump pump pit to be properly discarded. A much better solution than seeping onto your basement floor!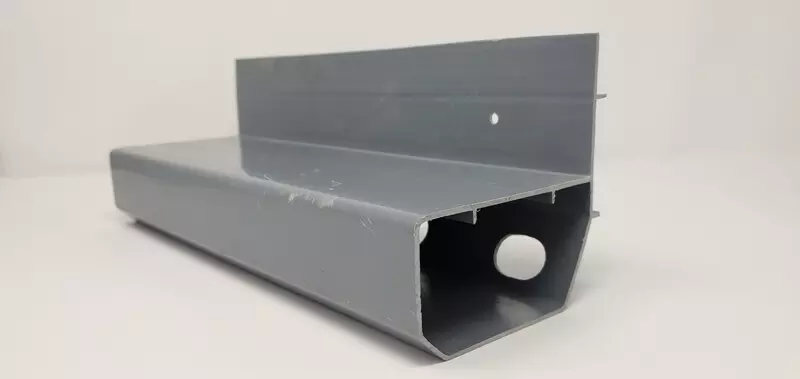 WaterGuard is lined around the basement perimeter and compacted with gravel before a final layer of concrete is poured.
Solving the problem with a permanent solution like WaterGuard will certainly provide peace of mind knowing your basement will remain dry all the time, but it also allows you the opportunity to properly furnish the area as additional living space. Additional bedroom, man cave, game room…you name it! We call it "Pre-finishing before you finish!"
It is important to note, a WaterGuard interior drainage system is only one out of many various basement waterproofing solutions. Not all homes are alike and can pose issues that may require different solutions.
For more information about our basement waterproofing solutions, visit here: https://www.permaseal.net/services/basement-waterproofing
To set up a free inspection appointment by one of our certified consultants, fill out a contact form using the link above or call us at 800-421-7325.