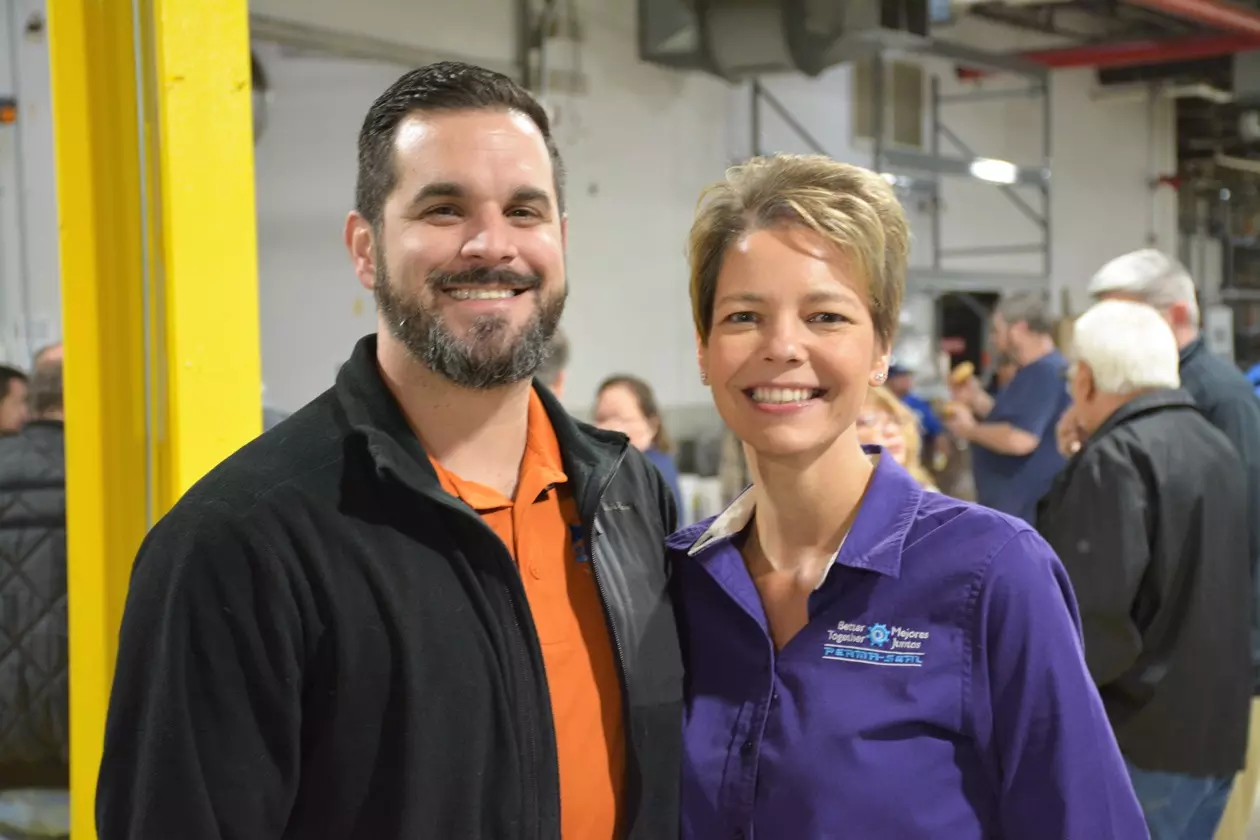 Laura Ann Spencer Appointed Leader of Culture & People Development
Burr Ridge, Ill., March 16, 2020 — Perma-Seal, the most trusted basement waterproofing and foundation repair experts serving the greater Chicagoland area and Northwest Indiana, today announced that Joel Spencer has been named Chief Operating Officer of Perma-Seal.
"Joel is eminently prepared for his new role as leader of our Tribe," said Roy Spencer, Perma-Seal president and founder. "Over the course of the past 20 years, Joel has worked in all departments where he consistently modeled our core values and earned universal respect while doing so."
Most recently Director of Support Services, Spencer has worked in many areas of the business along the way. He expanded and modernized the fleet of Perma-Seal's vehicles, and led efforts to update all software, technology and inventory management systems across the company allowing for greater efficiencies. Spencer spearheaded the build-out of the operations department, which has improved overall quality and safety for customers and employees.
"I have had the privilege and pleasure of being a part of the Perma-Seal Tribe for over 20 years," said Joel Spencer. "Perma-Seal has a reputation of providing superior customer service at the greatest value by doing the right thing for our Customers, Tribe, Partners, and Communities we serve. I look forward to furthering this hard-earned reputation as we continue to strive to be better and innovative."
As COO, Joel Spencer will continue to lend support to the over 200 Perma-Seal employees with his first-hand knowledge as he looks to strengthen benefit offerings and create new job opportunities to further Perma-Seal's commitment to remaining a top workplace.
"I have absolutely no doubt that with Joel's unique strengths and experience, he will continue the Perma-Seal legacy of offering a great place to work while providing remarkable experiences for Chicagoland and Northwest Indiana homeowners," said Laura Ann Spencer, newly appointed Leader of Culture and People Development.
Having led Perma-Seal as COO over the past four years, Laura Ann will continue to impact current and future Perma-Seal Tribal Members by developing a multi-faceted Culture & Development Department. As Leader of Culture and People Development, Laura Ann's department will immediately start work on a comprehensive welcoming program for new hires, emerging leaders training, mentor and coaching, next level leadership training and certification, as well as enhanced safety, installation, customer service, and sales training.
"In addition to supporting Joel in his new role and coaching all members of our Tribe, I cannot tell you how excited I am to launch yet another new department at Perma-Seal," said Laura Ann. "I know that the impact will be farther reaching than I can see today. I'm eager to serve in this capacity."