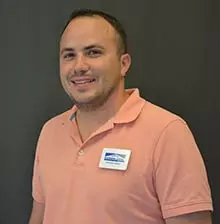 DOWNERS GROVE, IL – Perma-Seal Basement Systems has recently named James "Jim" Barry as Installation Director. Mr. Barry began his career as a Preventive Maintenance Technician at the company more than a decade ago, and has held several positions within the installation department, which handles product and system installs from start to finish.
Over the years, Mr. Barry's strong leadership skills and devotion to Perma-Seal's Mission, Vision and Core Values have been a positive influence on the company. He continues to serve as a stellar example of the opportunities available within Perma-Seal, which emphasizes recognition of hard work and dedication. He is a great example of Perma-Seal's Core Values, including "We support the personal and career growth of our Tribal Members". Perma-Seal is eager to see what new standards of excellence Mr. Barry has in store for the installation department.
Perma-Seal has over 350,000 satisfied customers throughout the Chicagoland and Northwest Indiana areas. Their mission is to build a sustainable organization that is dedicated to continual improvement through innovation and self-evaluation, as well as to do the right thing for our Clients, Tribe, Partners and Community. For more information, contact Perma-Seal Basement Systems at 800-421-7325 or visit permaseal.net.
For the Chicago Tribune article, please click here.