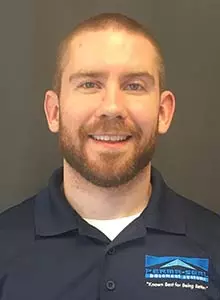 DOWNERS GROVE, IL – Perma-Seal Basement Systems is pleased to announce the promotion of Tim Dunne to Installation Manager of its Downers Grove location. He was first hired as an admin, worked his way to become Assistant Installation Manager, and now oversees the Downers Grove installation operations. Throughout his time with the company, Mr. Dunne has repeatedly demonstrated his skillful ability to effectively manage people and processes. He places emphasis on Perma-Seal's initial and continual training procedures.
Mr. Dunne has previous experience in inventory control and management. He is a superb example of what one can learn and achieve at the company. He is also a great example of Perma-Seal's Core Value: "We support the personal and career growth of our Tribal Members."
Perma-Seal's vision is to make the world a better place, and they do so by providing over 350,000 homeowners throughout Chicagoland and Northwest Indiana with dry basements and healthy homes. For more information about Perma-Seal Basement Systems, call 800-421-7325 or visit permaseal.net.
For the Chicago Tribune article, please click here.