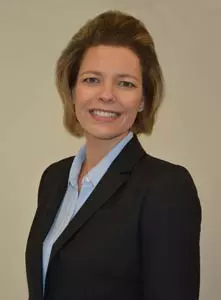 HAMMOND, IN – Laura Ann Spencer, Executive Vice-President of Perma-Seal Basement Systems, has been named an Up and Coming finalist for the 2016 Influential Women of the Year award in the Construction category. The award is presented by Influential Women of Northwest Indiana and winners will be announced at a banquet on September 29, 2016.
Ms. Spencer has consistently been a strong leader and achiever in the business world as well as in the philanthropic community. After nearly a decade of working at Perma-Seal, she has been influential in helping the company hit record sales numbers, open new divisions, and prepare to make a quantum leap forward. She has worn many hats in the company, most notably that of Marketing Manager, where she helped the company become one of the strongest brands in the area. Ms. Spencer has also championed Perma-Seal's cultural environment. She organized a retreat where the company's mission and vision statements were articulated and codified for the first time. These identified core values within the organization has moved the company forward to where it is today.
Ms. Spencer's enthusiasm, energy, and integrity have been key in cementing Perma­-Seal's strong relationships with its many partners. She is very well thought of by her peers and is sought out by friends and organizations for her compassion, high energy, and thoughtfulness. Ms. Spencer also sits on the Board of Directors at Loaves & Fishes, a non-profit organization. She has tirelessly and selflessly worked to make the world a better place.
More than 600 businesses nominated many top-talented and leading women throughout the Northwest Indiana market. An MTV film crew will also be present at the event. For more information on Influential Women of Northwest Indiana awards, visit nwiwomen.com. For more information about Perma-Seal Basement Systems, call 800-421-7325 or visit permaseal.net.
For the Chicago Tribune article, please click here.