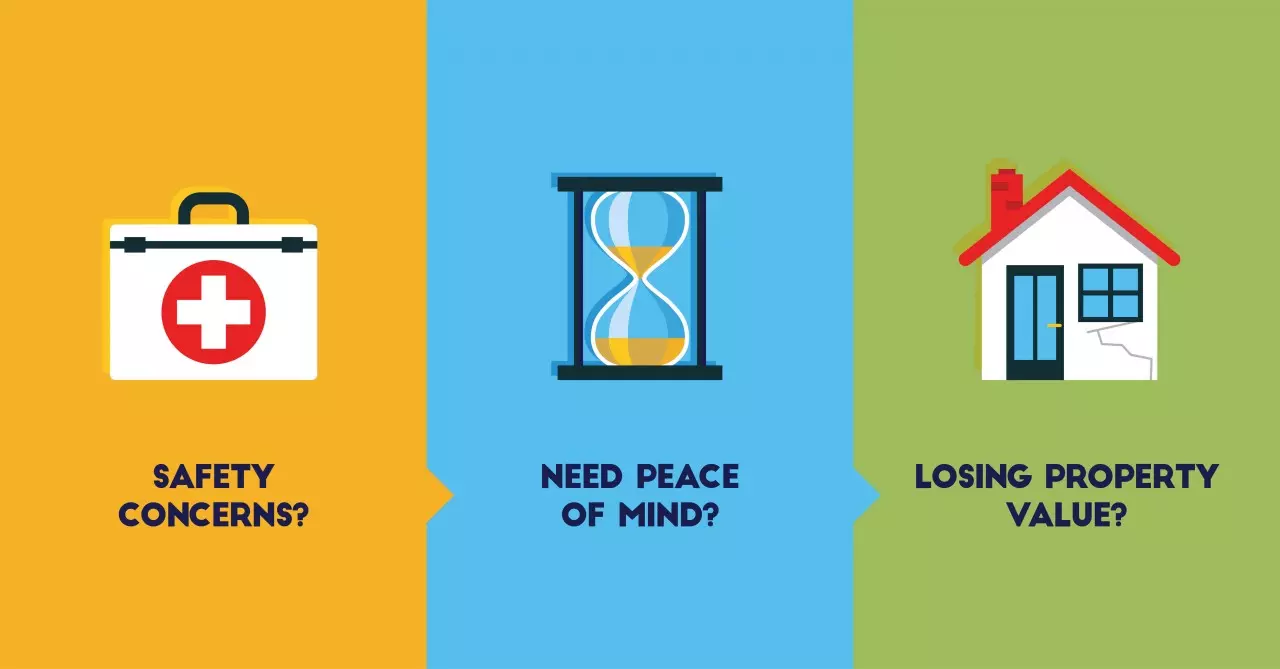 We know undertaking a major home repair isn't an easy decision. Sometimes, you may be tempted to put off a foundation repair, basement or crawl space water leak, or broken concrete because they tend to worsen very slowly or leak only when it rains. For foundation issues, symptoms sometimes take several years for a crack to grow just a few inches.
But we found a similar pattern among our customers on why they ended up getting the work done and, more importantly, why they were glad they did:
Property value—For many people, the house they own is their largest single investment. Sometimes, protecting this investment requires addressing the underlying problem causing cracking drywall, sticking windows, uneven floors or a damp and unlivable and unusable space.
Quality of life—An uneven floor, regular water intrusion or other symptoms of foundation problems and waterproofing issues can cause safety hazards around your home. Many homeowners are motivated to get their foundation or basement and crawl space fixed because they want to be safe in their own home.
Peace of mind—Many homeowners don't want to worry about problems getting worse. Often, while we repair one part of a foundation or waterproofing issue, the homeowner may opt to have us put preventative measures in place so they never have to worry about them again.
Some of our customers have waited until the time felt right to get the repair done. But waiting ended up costing more because the problem got worse. Whatever your reason for wanting the work done, you should know that the best time to fix foundation issues is now. That's because foundation problems don't get better with time nor do waterproofing issues don't simply just go away; they get better with us.