Feed the Need! FMSC MobilePack Event Produces 388,800 Meals Packed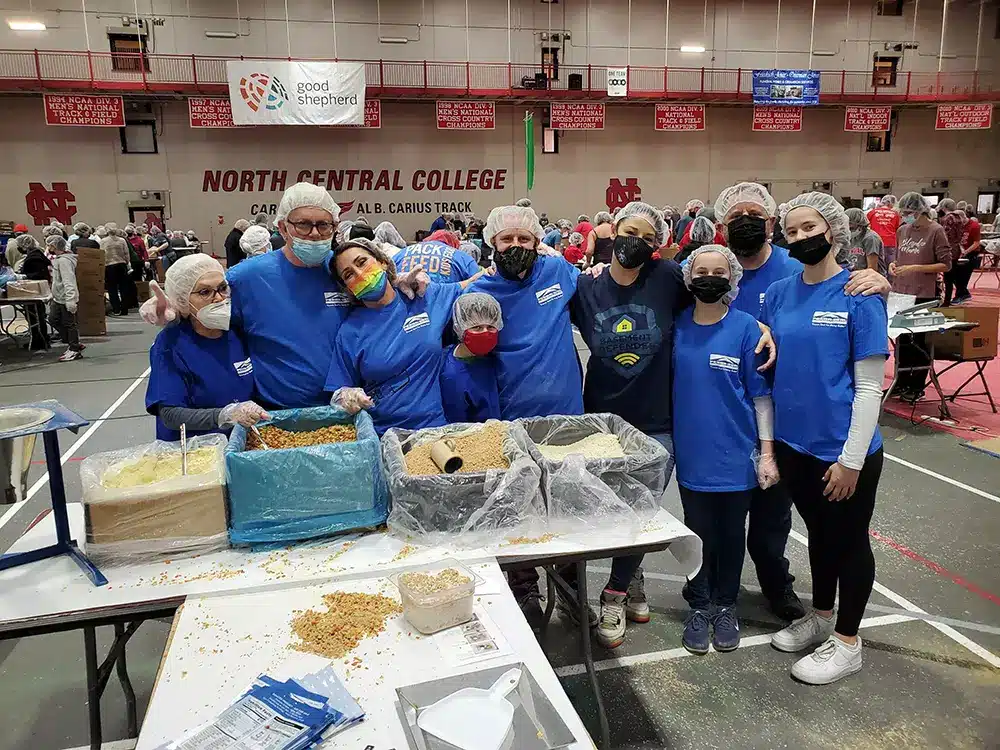 Over the course of two days in February, nearly 1,600 volunteers were able to pack 388,800 meals, enough to provide one nutritious meal each day for a year to 1,065 children.
Perma-Seal is beyond proud to take part in this annual event that is now in its 12th year. Over that time, Feed the Need! has packed over 8 million meals. Those meals have been shipped to 15 countries including Ukraine, South Sudan, and North Korea.
There's still time to donate! Feed the Need! Illinois is still working towards their financial goal for 2022. They will be accepting donations through May. To make a one-time donation or to set up a fundraiser, please visit FeedTheNeedIllinois.com.