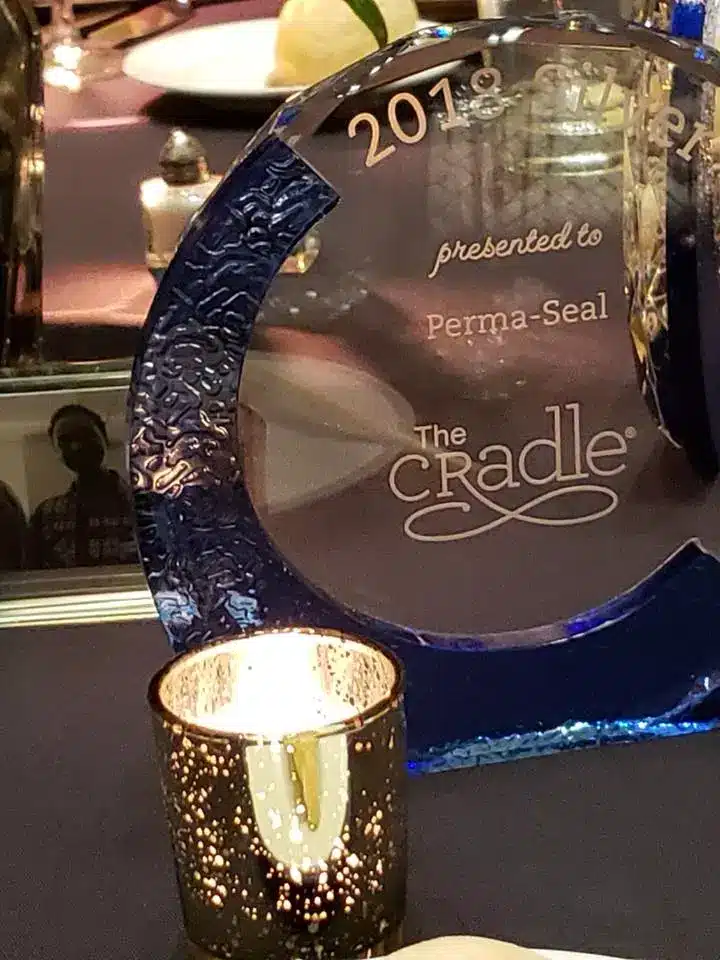 This month, Perma-Seal was recognized as a 2018 Silver Award recipient at the 2018 Rock The Cradle Gala which took place at Wintrust Grand Banking Hall located in downtown Chicago.
Renowned as one of the foremost adoption agencies in the country, since opening in 1923 The Cradle has helped place more than 15,000 children into permanent, loving homes. The Cradle provides lifelong support for all who are touched by adoption – birth parents, adopted persons, and adoptive parents. The Cradle is the only adoption agency in the country with an on-site nursery – a safe, nurturing place for infants to stay while their parents receive options counseling to decide if adoption will be the best plan for their baby. The nursery also enables The Cradle to place infants whose special medical needs may mean that it takes a bit longer to find them a family that is prepared to help them thrive.
Human Resources Manager, Nadia Campos represented Perma-Seal at the Gala and was touched by attending the event. "(It was a) Heartwarming experience hearing from adoptive parents about the struggles to adopt before they worked with The Cradle. It was fascinating to learn how everything works better towards having them find a family they had always wished for and how The Cradle helps them in achieving a happy forever home."
The event was attended by many supporters of The Cradle as well as many adoptive parents who are a part of the program. Perma-Seal continues to support The Cradle and their mission to find children a place with a loving family.