Although 2020 presented unprecedented circumstances, we remained steadfast in our commitment to serving our Tribal members and homeowners in need of basement and crawlspace waterproofing and foundation repair services. Perma-Seal experienced exciting growth this past year with many new installers hired, and expanded our fleet significantly. We continued to deliver quality solutions as we added new products including the Perma-Foam Rim Joist Spray Insulation, making homes more energy efficient while deterring insects, rodents, and mold. We persevered and weathered the storm together and have solidified Perma-Seal as THE premier provider of dry basements and healthy homes.
Perma-Seal's annual All Tribe Meeting provides the opportunity to bring together our Tribal members to reflect on and celebrate these successes and more as we also look ahead to the next 12 months and beyond. While this year's All Tribe was different from the year's past, it was still vital to pause and appreciate what has been accomplished.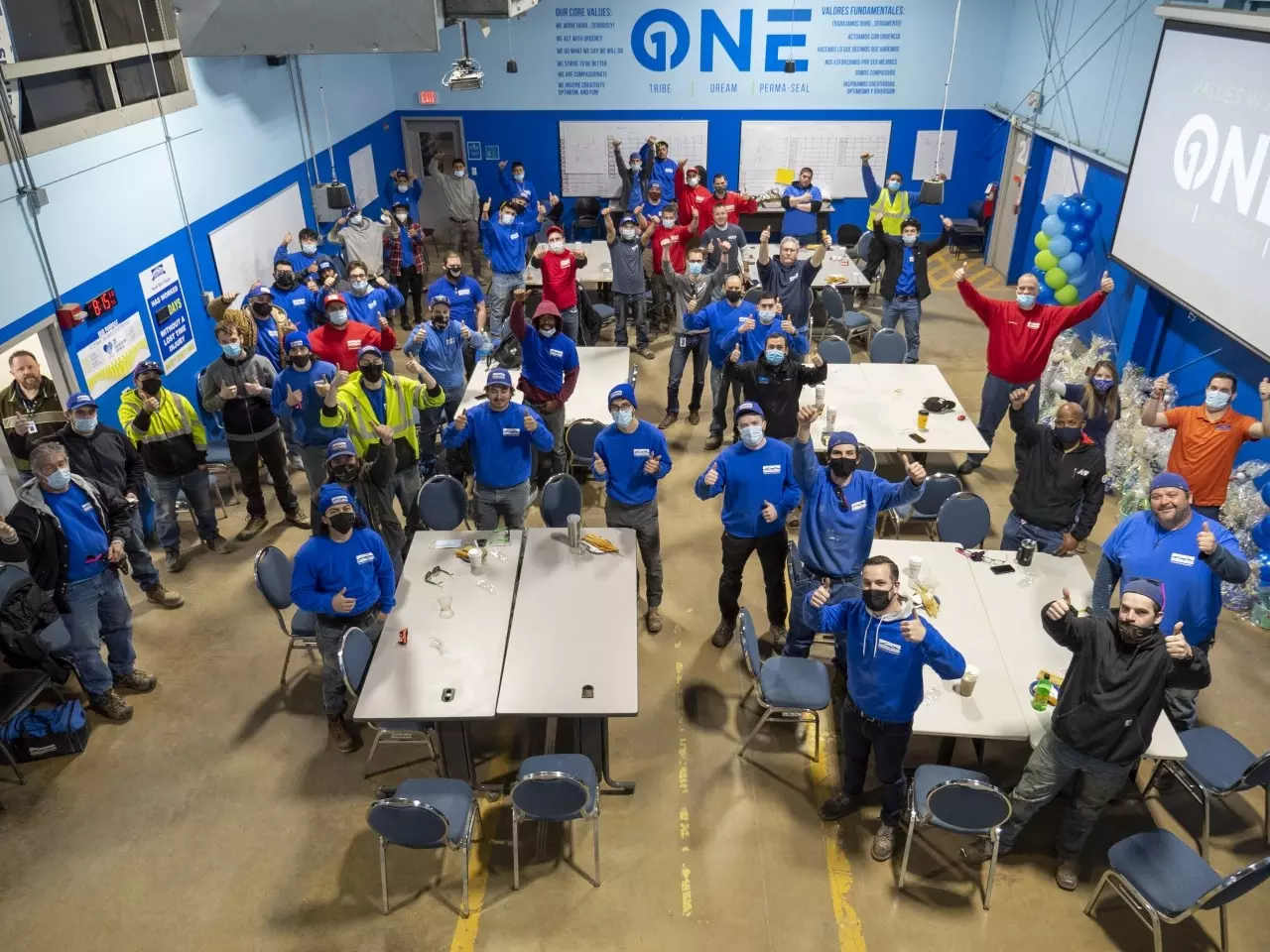 "Under normal circumstances our All Tribe meeting would take place over the course of one day, with all employees coming together. While the ongoing pandemic prevented all of us from celebrating collectively, there was still much to be celebrated and tremendous value in what we were able to share and experience over the course of five days," said Laura Ann Spencer, executive vice president, Perma-Seal. "Taking the time to acknowledge our successes and reflect in smaller groups gave departments the opportunity to strengthen relationships. It is crucial that we provide remarkable experiences for our Tribal members, so that they can provide remarkable experiences for the homeowners we serve.
A day of this year's All Tribe was dedicated to our Core Values. Living our Core Values for our Tribe, our Customers, our Partners and the Communities we serve is one of the cornerstones of the growth and success of our Tribe for over 42 years.Department leaders recognized Tribal members that embody Perma-Seal's Core Values without exception.
Perma-Seal's Core Values
We work hard…Seriously!
We act with urgency
We do what we say we will do
We strive to be better
We are compassionate
We inspire creativity, optimism, and fun!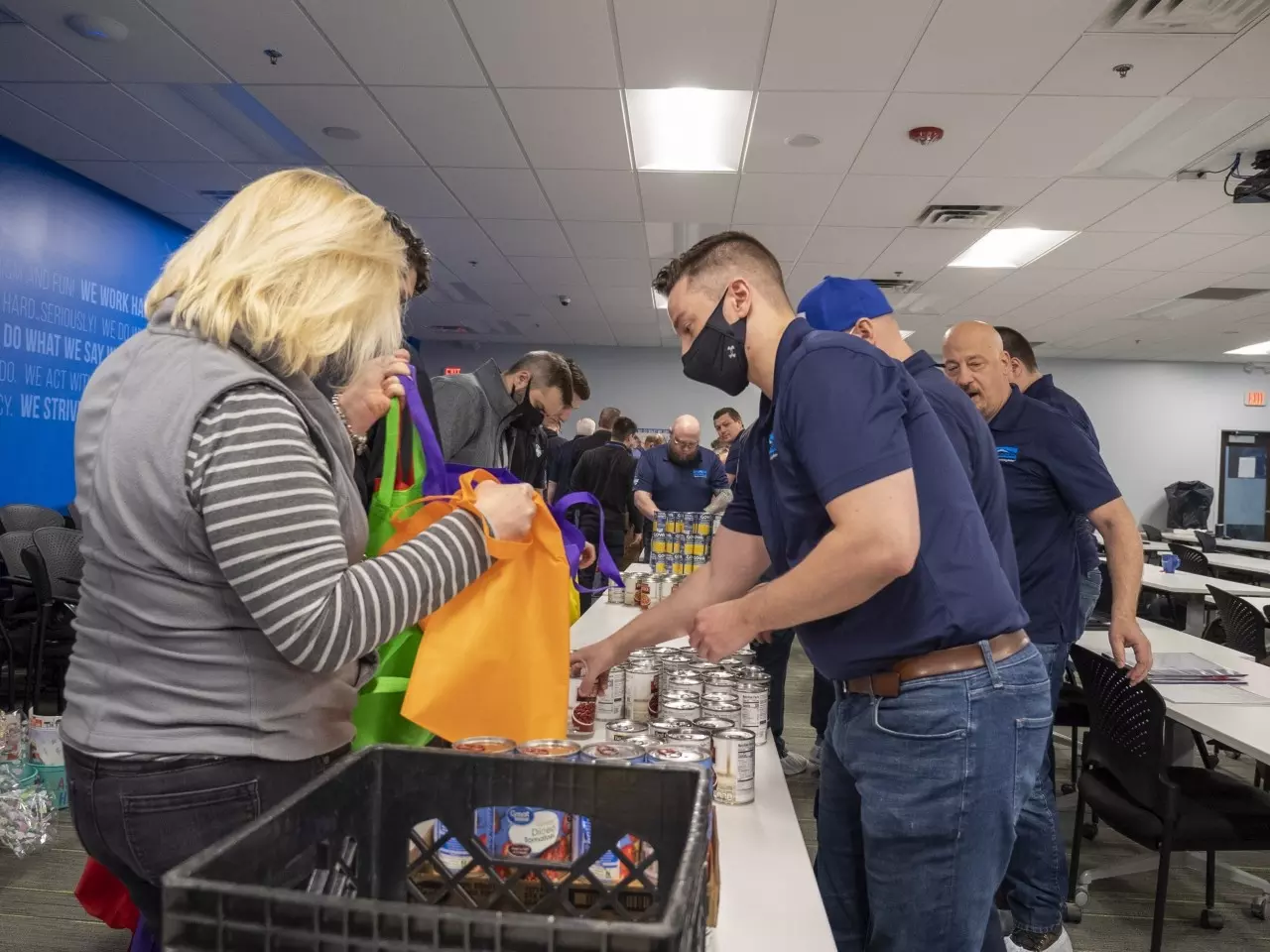 These Core Values support our larger purpose, to make the world a better place, and that includes using our means and resources to serve the communities we're a part of. During the weeklong All Tribe, we partnered with three area charities:
West Suburban Community Pantry: Working to eradicate hunger within DuPage County, our Tribe made over 400 Easter baskets and 300 meal kits for West Suburban Community Pantry.
Bridge Communities: Bridge Communities serves homeless families with mentoring, housing, and supportive services. We organized 90 kitchen kits that included basic items like oven mitts, cooking utensils, sponges, and more. The kitchen kits will help welcome families into their new homes.
DuPage PADS: The 150 vegetable planting kits were assembled for individuals to create their own gardens in their new homes. DuPage PADS provides interim and permanent housing and support services.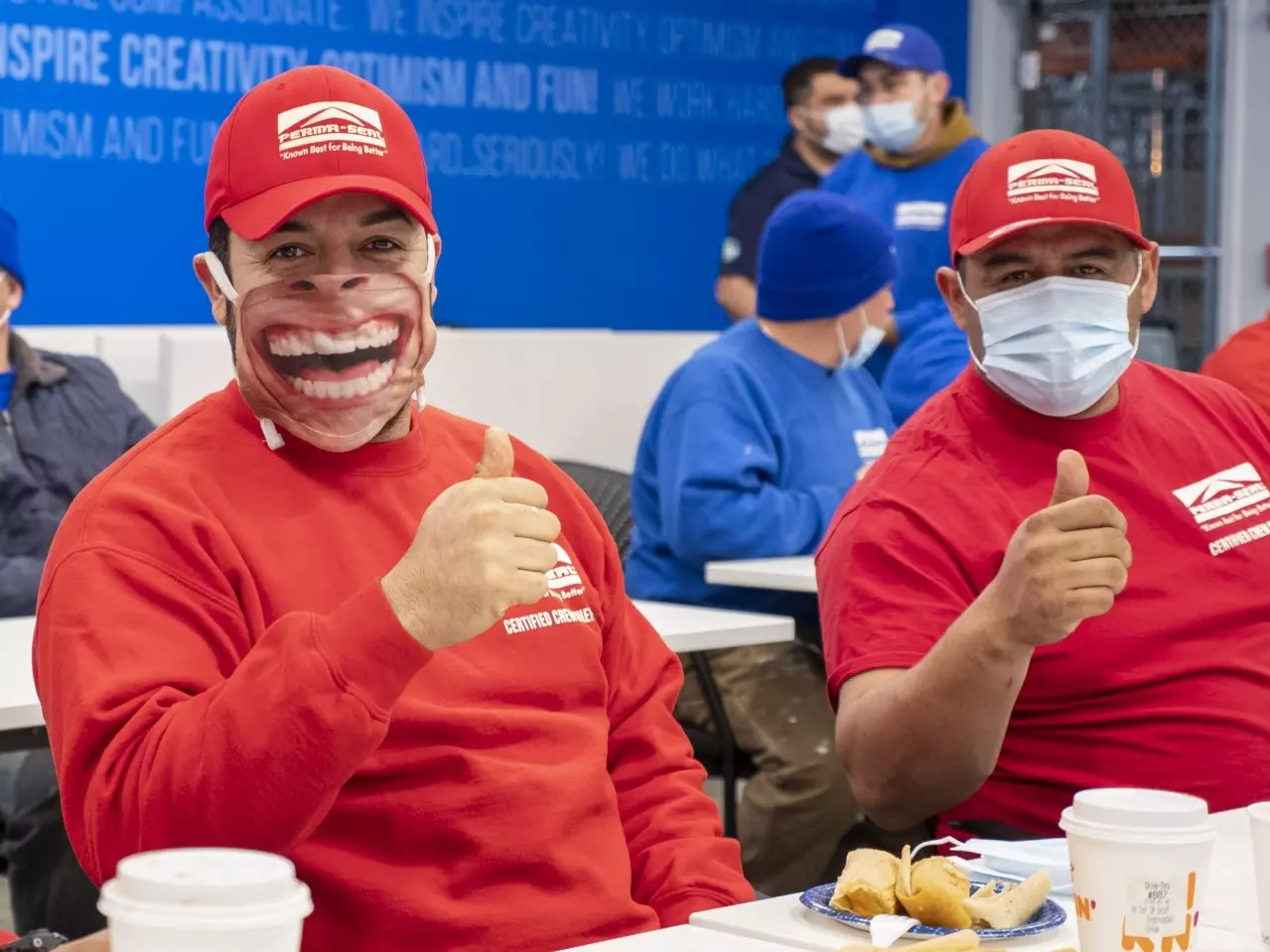 As we close out the 2021 All Tribe and eagerly embark on the next 12 months, Roy Spencer, founder and President of Perma-Seal, expressed his gratitude and excitement by saying:
Though it may have looked different, the 2021 Perma-Seal All Tribe was equally as impactful and purposeful as past years. We continued our tradition of recapping our successes, celebrating future goals, and supporting the communities we serve. We overcame the obstacles 2020 threw our way and banned together to service as many homeowners as we could. We are positioned to provide superior, quality service to even more homeowners over the next 12 months. We will continue to create value for the members of our tribe, customers, and stakeholders as we pursue our purpose of making the world a better place and strive to be better for all we serve.