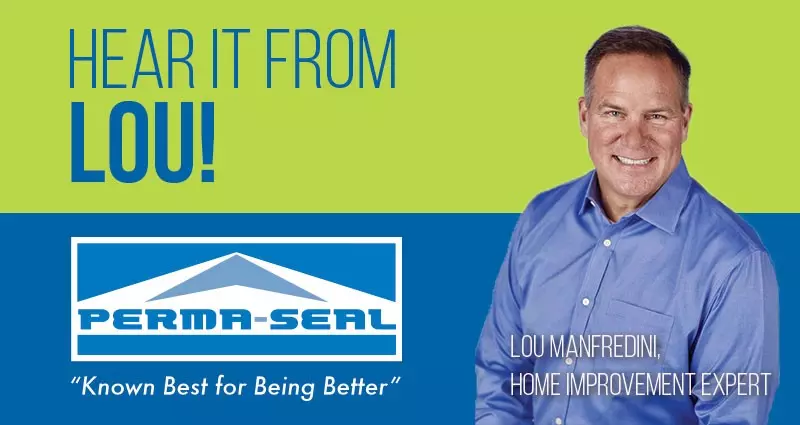 By Lou Manfredini
I have been in the building and renovating industry for a long time and one of things that I really enjoy is the development of new technologies and practices that make living in our homes better. I want to write about two of those that my friends at Perma-Seal can help with.
Each year energy costs go up and adding insulation to the most vulnerable parts of your home can really make a difference. The rim-joist around your home is where the framing of the floor above the basement walls is positioned. Traditionally these spaces were filled with fiberglass insulation if any at all. Over time that gets moved, falls out or as mentioned there may be none. Perma-Foam is an expanding foam that gets installed in that space and fills all the gaps and provides substantial R-value to reduce drafts and helps the basement feel more comfortable. It also deters insects, rodents, mildew and mold. And it makes the whole area look complete. It also helps the areas above the basement feel more comfortable too.
If you have a crawl space in your home, chances are it's a dirty, dark, and dank space. That air can permeate up into your living space causing poor indoor air quality. Encapsulating that space will create a clean, dry, usable space that will reduce energy use and add value. Imagine a clean white pool liner installed on the floor and up the walls. And if there was ever any need to do some sort of work it can be opened and then resealed. The result is a crawl space that you are excited to show people.
Two more ways Perma-Seal can make your world a better place.
And now through the end of the year, Perma-Seal is offering 10% off Perma-Foam rim joist insulation and 20% off crawl space encapsulation using Perma-Foam rim joist insulation.