Professional Foundation and Basement Repair Services in Hines
For over 40 years, Our team at Perma-Seal has been the go-to solution for homeowners in Hines. Our team knows that a stable home is important for a healthy home, our team of experts stands ready to tackle any challenge, from basement water leaks to bowed foundation walls, ensuring your home is protected.
Why Choose Perma-Seal For Foundation or Basement Repair?
Residents of Hines have put their trust in our expertise for over 40 years. As the oldest family-owned waterproofing company in the area, we understand the complex challenges that homes in Hines face. We use this local expertise to craft permanent solutions for your home, ensuring that any problems are addressed with the correct method.
Professional Foundation and Basement Services in Hines
If you've seen basement leaks, noticed cracks in your foundation, or sagging floors, these could be signs of problems. Prompt consultation with a seasoned repair company like Perma-Seal is essential. Prolonged issues can lead to other complications such as mold growth, structural vulnerabilities, and permanent foundation damage.
Basment Waterproofing Systems
Basements, whether used to store valuables or as a living room, should always be free from moisture and high humidity. Waterproofing probles can occur in many ways:
Wall cracks, commonly found in concrete or block foundations.

Cove joint seepage which occurs where the walls meet the floor.

Basement window well leaks.
Our seasoned experts in Hines employ proven solutions to address these issues. From repairs for wall cracks to comprehensive basement drainage systems, we make sure water remains outside your space. Furthermore, with our installations of sump pumps, your basement receives an extra layer of defense against sudden basement seepage.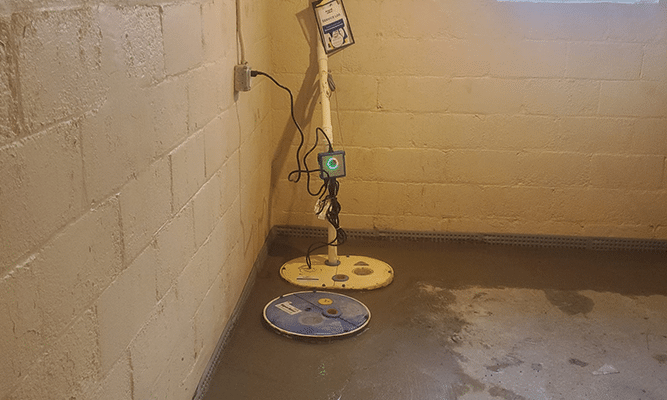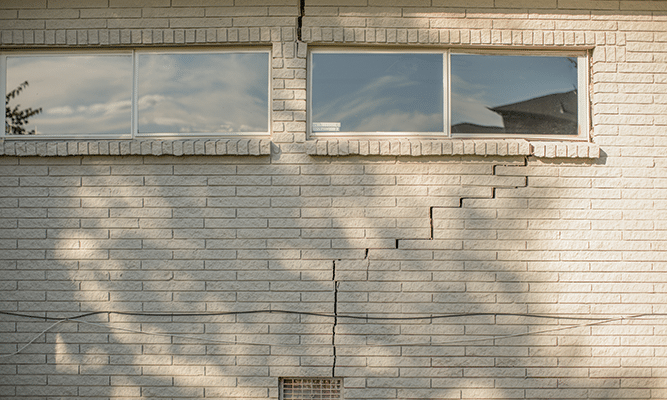 Professional Foundation Repair Services
Your foundation isn't merely for supporting your home—it's crucial for its overall health. Signs of foundational issues include:
• Zigzagging cracks on outside brickwork.
• Cracks on basement walls or the foundation directly.
• Hard to open doors or windows.
• Basement walls that seem to be buckling inwards.
These indicators should never be ignored. Our team of foundation repair experts in Hines delivers a variety of services, from foundation settlement repair to bowed wall repair, guaranteeing your foundation stays strong and stable.
Crawl Space Solutions
Homes and businesses in Hines and the surrounding area have crawl spaces rather than basements. Traditionally, these spaces were vented to maintain dryness. But, vents can cause moisture to build up, encouraging mold growth and compromising air quality. Perma-Seal's crawl space encapsulation system makes sure your crawl space is sealed and dry, improving your home's air quality.
Indicators to look out for: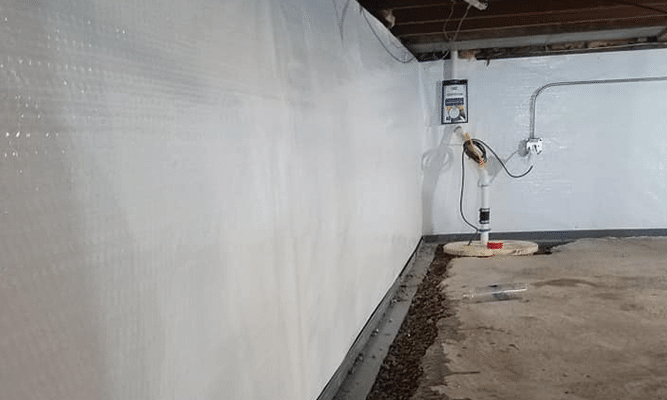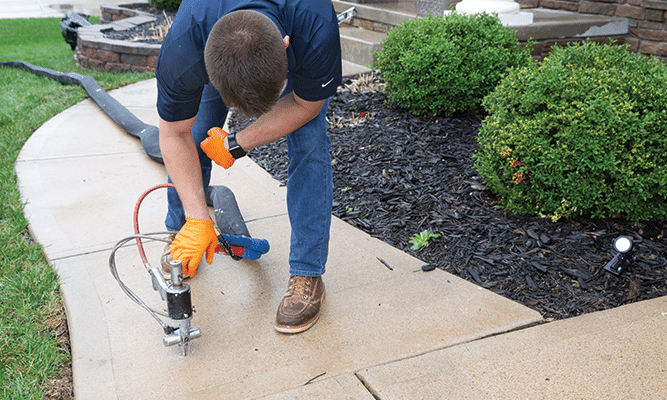 Professional Concrete Lifting and Leveling Services in Hines
Unlevel or sunken concrete surfaces not only mar the aesthetic of your property but also pose possible trip hazards. Such imperfections can arise due to several reasons:
Soil erosion from too much rainwater or insufficient drainage.
Failure to compact, often observed in soil-filled areas after construction.
Natural soil settlement over time.
In Hines, our Perma-Seal professionals use advanced concrete leveling techniques. We adjust uneven slabs, making sure a smooth and even surface. By selecting concrete leveling rather than replacement, you save time, money, and receive an immediate solution for those risky uneven paths, patios, or driveways.
Contact Perma-Seal in Hines
If your home in Hines needs any of waterproofing or repair services or if you have questions about our services, feel free to contact us. Complete our online form, visit our FAQs, or call our experts at 630-206-1177 to get a free estimate on basement waterproofing or foundation repair.
Sump pump and battery service
Chuck
Waterproofing and Sewer Backup Prevention
Nancy Rife
Concrete lifting
Michelle perkins