Atlas Network is a nonprofit organization connecting a global network of hundreds of free-market organizations across the globe to the ideas and resources needed to advance the cause of liberty.
Perma-Seal supports Atlas Network because of its devotion to improving our communities and the quality of life of our community members.
Please check out their website to learn more about the empowering organization.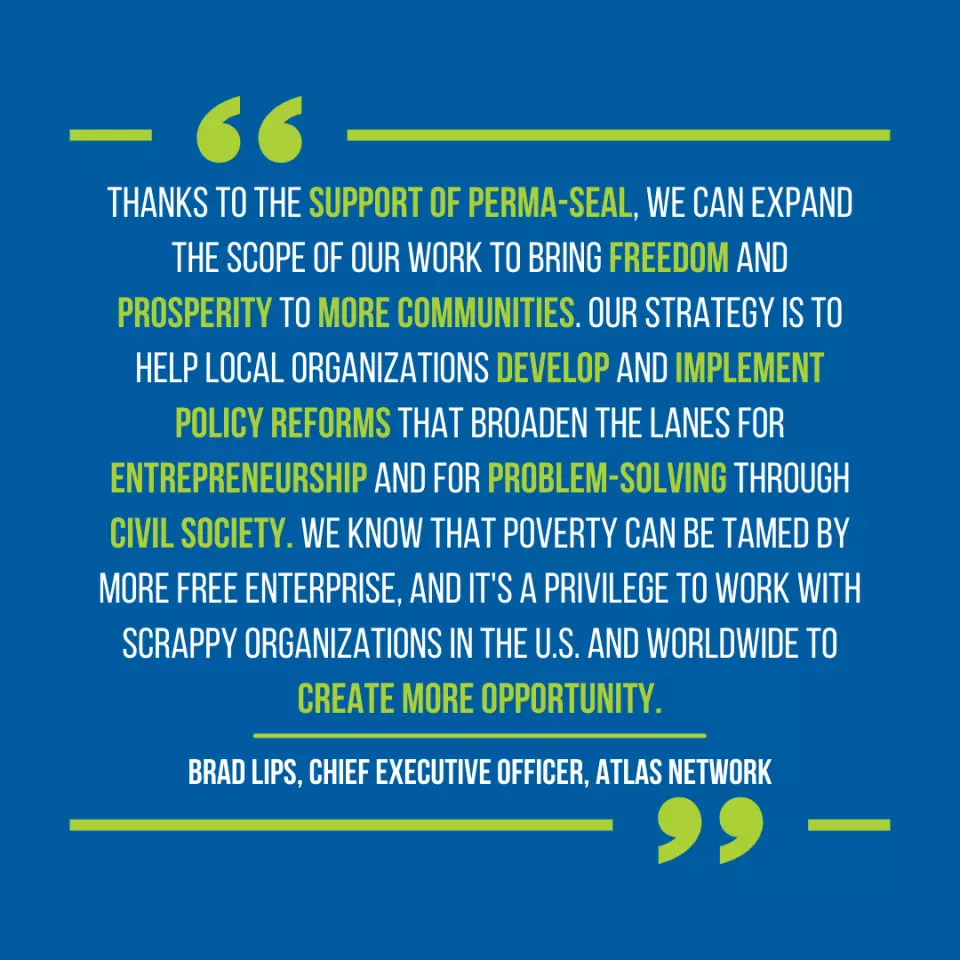 Thanks to the support of Perma-Seal, we can expand the scope of our work to bring freedom and prosperity to more communities. Our strategy is to help local organizations develop and implement policy reforms that broaden the lanes for entrepreneurship and for problem-solving through civil society. We know that poverty can be tamed by more free enterprise, and it's a privilege to work with scrappy organizations in the U.S. and worldwide to create more opportunity. – Brad Lips, Chief Executive Officer, Atlas Network